FEATURED (Click the "SHOP" tab above for more!)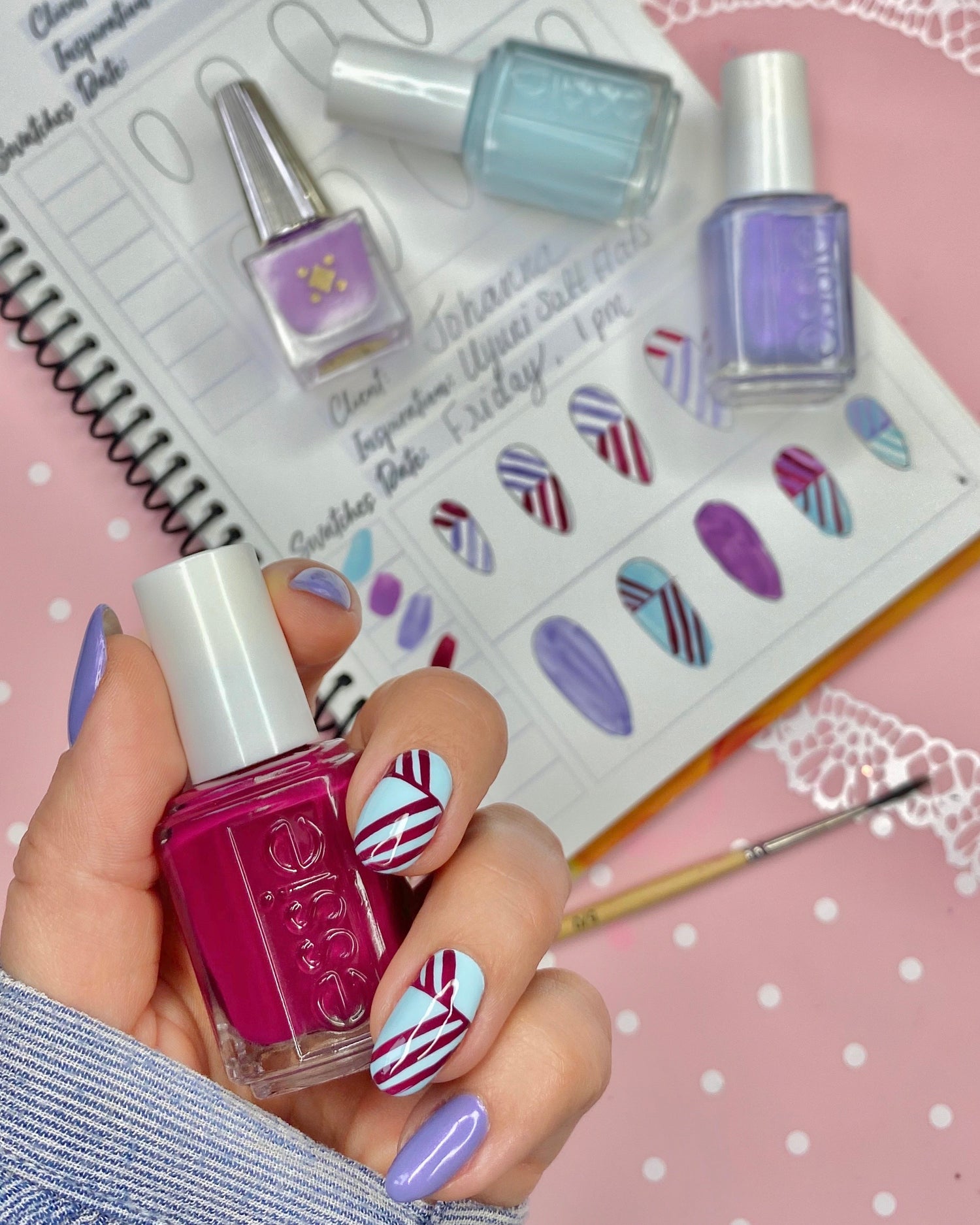 What are you sketching your nail art on?
Are you still sketching your ideas on cocktail napkins, old crumpled-up receipts, paper that bleeds through, or random junk mail envelopes?
What if you had the perfect canvas to create art on: heavy, opaque paper that doesn't show through, a wire-spiral bound spine for laying perfectly flat for those pesky catch-me-if-you-can crystals and beads, plus educational elements like color theory and fool-proof color combos?
What if it was also all wrapped up in a seriously chic sketchbook you'd be proud to carry around or display?
Your wish has been granted...
Curated over a many years and perfected with clients like Christian Siriano, Essie, Elle, and Cosmopolitan, the Nail Art Design Book by NYC celebrity manicurist Julie Kandalec is a total game-changer for the nail art design experience. Designed with both the nail professional and the DIY nail art-obsessed consumer in mind, this sketchbook will take your nail art ideas to a whole different level.
Nail art design isn't just for professional nail techs anymore. More and more people are finding a creative and therapeutic outlet in collecting, designing, and wearing nail art on their own fingers or on press-on nail tips. No more scrolling through countless screenshots or IG pages. We want you to discover your own nail art elements, color combos, and looks, and keep them in a diary: your very own Nail Art Design Book.
Tag #jknailartdesign book to be featured! We can't wait to see what you create